A good friend of mine does costuming. She's a very talented seamstress and has made numerous pieces for me. Last night, she was the featured artist at Davenport & Winkleperry, the gallery where the Undershaw benefit will be held in late May. If you are interested in costuming, particularly Victorian costuming, I've put photos of the two main ensembles, plus a costume she made for me, under the cut.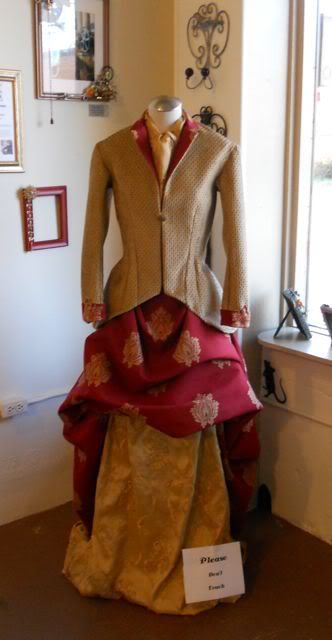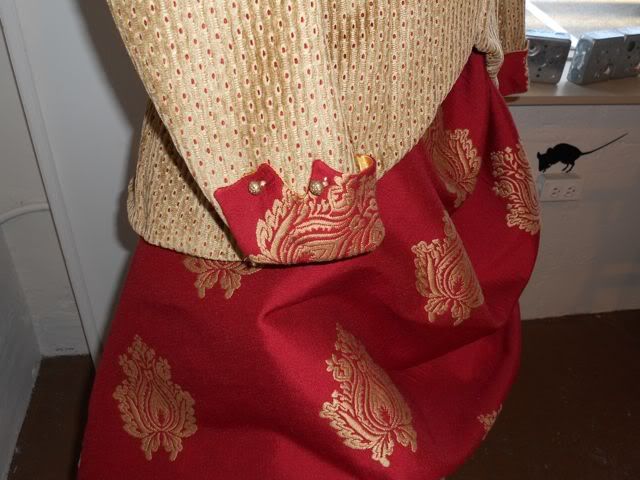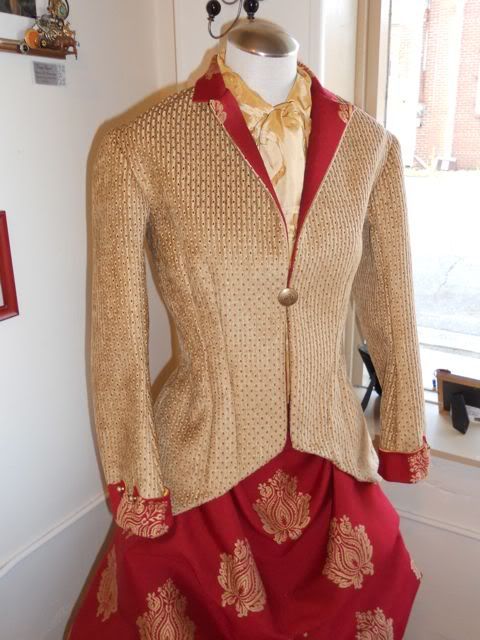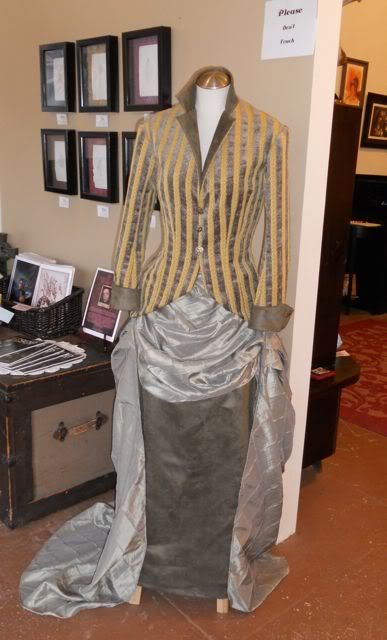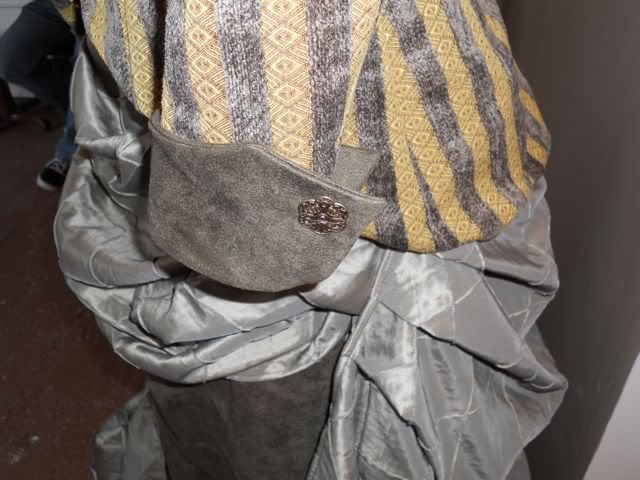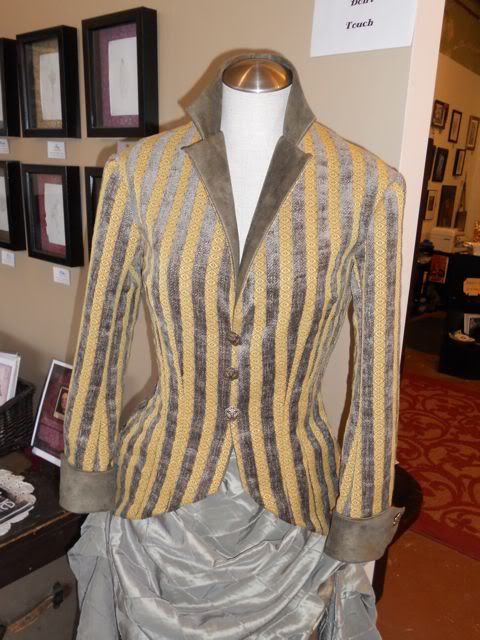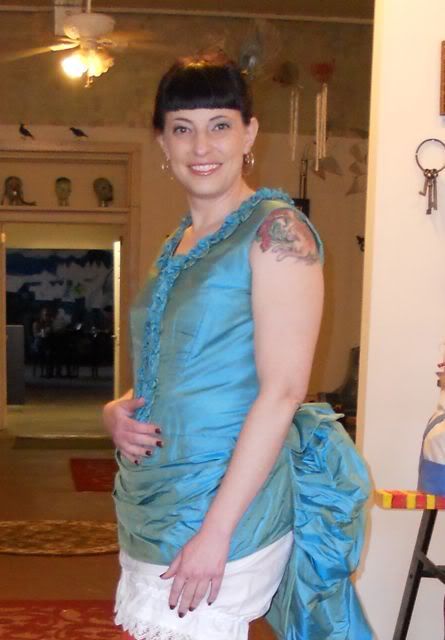 Nancy made this for me about two years ago.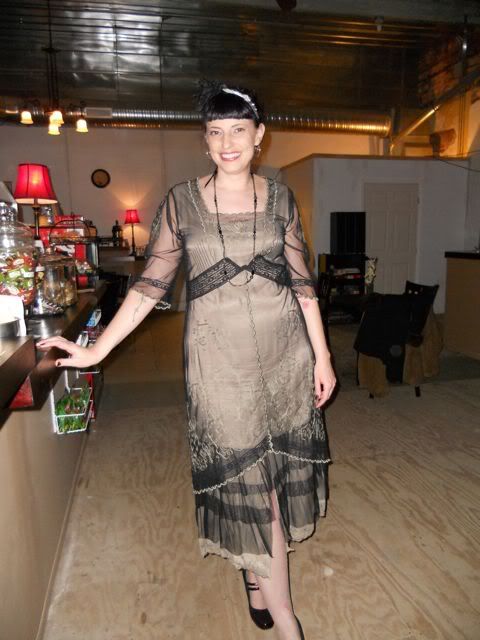 After the show, a local collector of vintage jazz brought over his vast collection of original 78s. Much dancing ensued. In one day, I went from saloon girl to flapper. Nancy did not make this dress.